ROLE//
ASSOCIATE CREATIVE DIRECTOR
BRIEF
Leverage The UPS Store's partnership with Marcus Lemonis to create engaging content that positions them as a knowledgable resource for small business owners.
APPROACH
Create our own reality show that puts small business owners to the test as they give their elevator pitch in an actual elevator.
With the return of season 2, we extended the series into a fully integrated campaign. Connecting content to commerce, each contestant featured business cards and brochures exclusively available on The UPS Stores print site.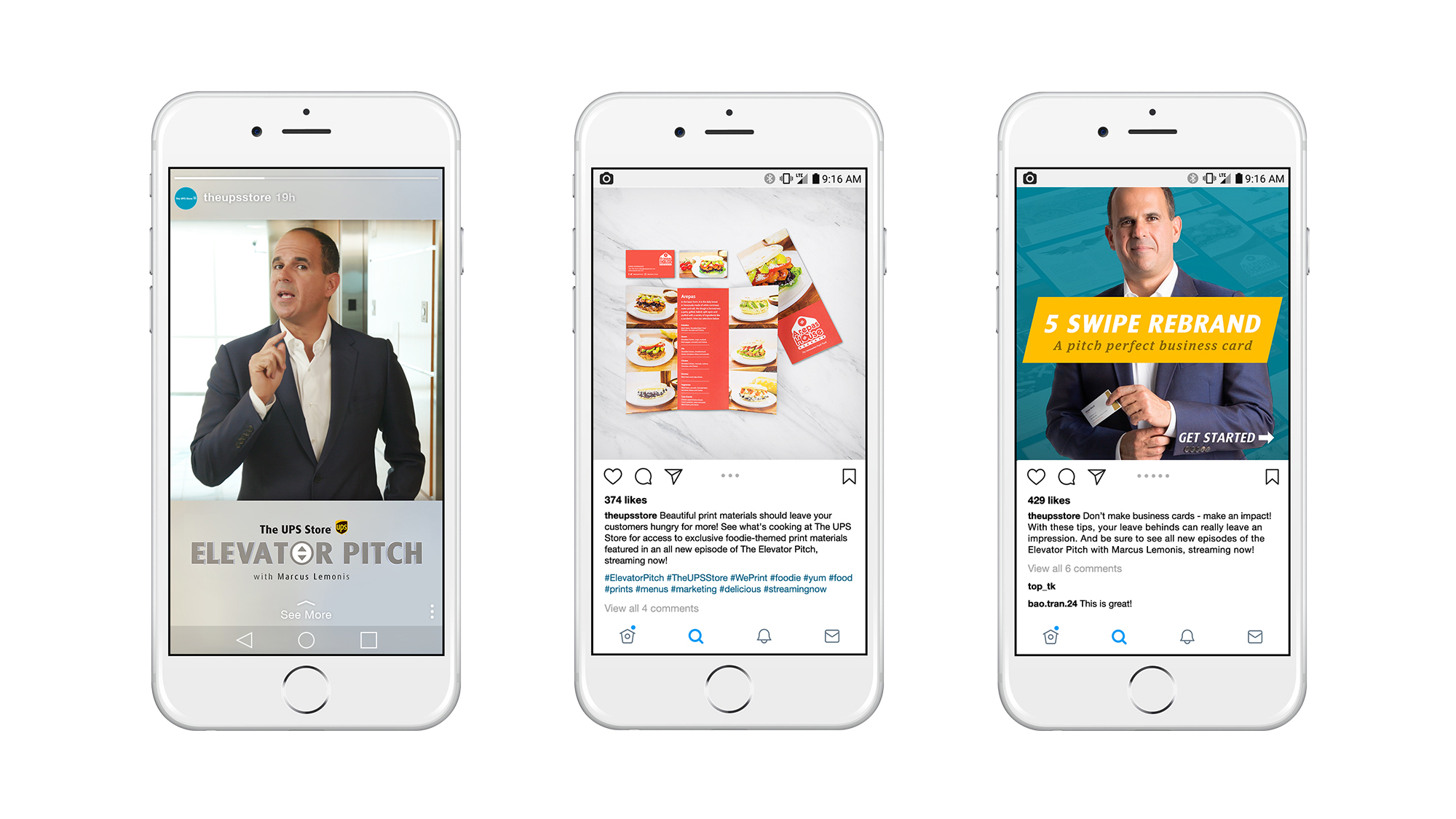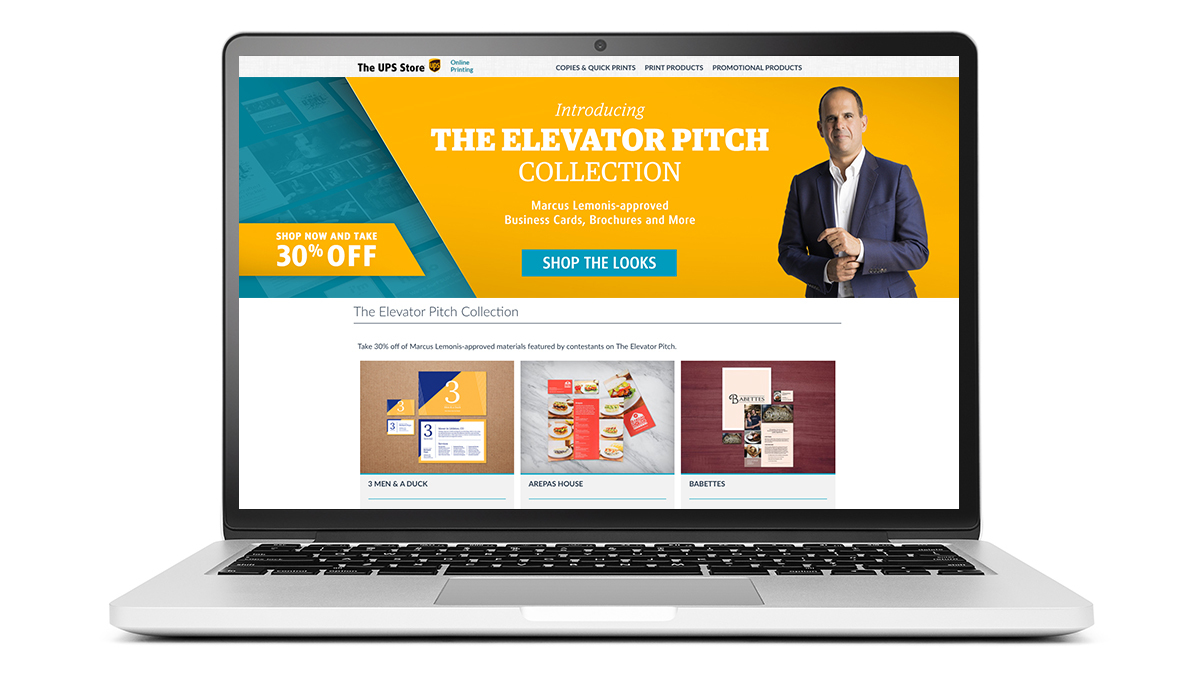 BEHIND THE SCENES
3 days, 50 + crew members, 9 small business owners and 1 superstar made up our action packed production of The Elevator Pitch, shot inside a real elevator at Chicago's famous Tribune building.